WILLIAM LYON MACKENZIE, PART 1

History is knowledge of the individual.

"Well God be thanked for these rebels."
Henry V, Act iii, scene 3

<!***********************************insert narrative below here *******************************************>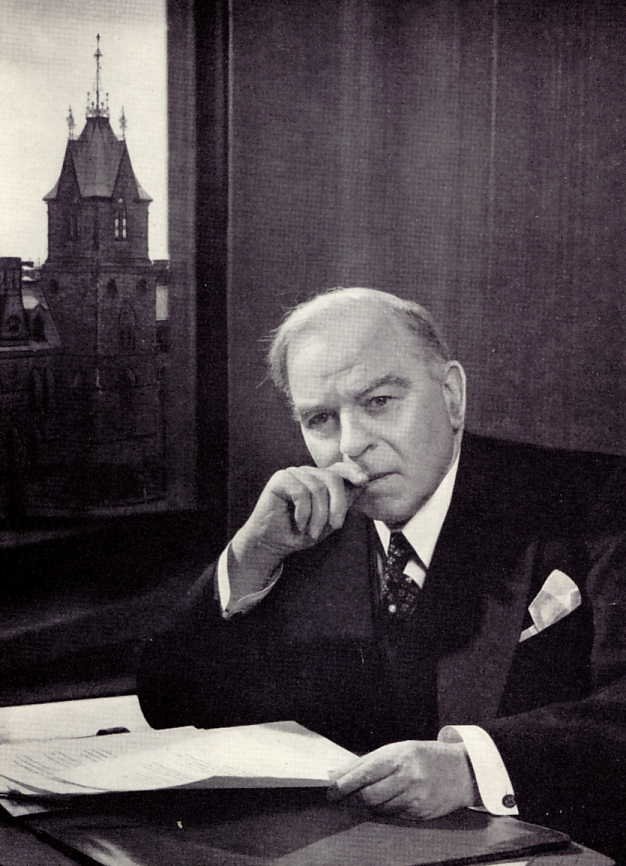 William Lyon Mackenzie King


In October 1935 Prime Minister William Lyon Mackenzie King visited Queenston to inspect the deterioration of his grandfather's residence and print shop. King later recorded these thoughts in his diary.

In His Own Words
"It was a deeply impressive sight. I felt I was on holy ground as I walked about where grandfather began his great battle for political liberty in Canada. The stone near the building carries the words The House of William Mackenzie The birthplace of Responsible Government in Canada. What could be finer than this. I felt pride beyond all words - I feel continually the injustice done by Mackenzie's memory and the need to give it its true place in history."

Three years later on the 18th of June, 1938 Mr.King visited his grandfather's recently refurbished home. The dedication of the enchanting stone house was a proud moment for the Mackenzie King. It would have been a proud moment too for the Little Rebel for the grandson doing the honours that day was the Prime Minister of Canada.

William Lyon Mackenzie King turned the golden key in the lock and slowly opened the front door of his grandfather's renovated and revered home. Known to history as the Little Rebel, William Lyon Mackenzie had built the house one hundred and fourteen years earlier on the historic slope of the Heights of Queenston.

<!***********************************insert narrative below here *******************************************>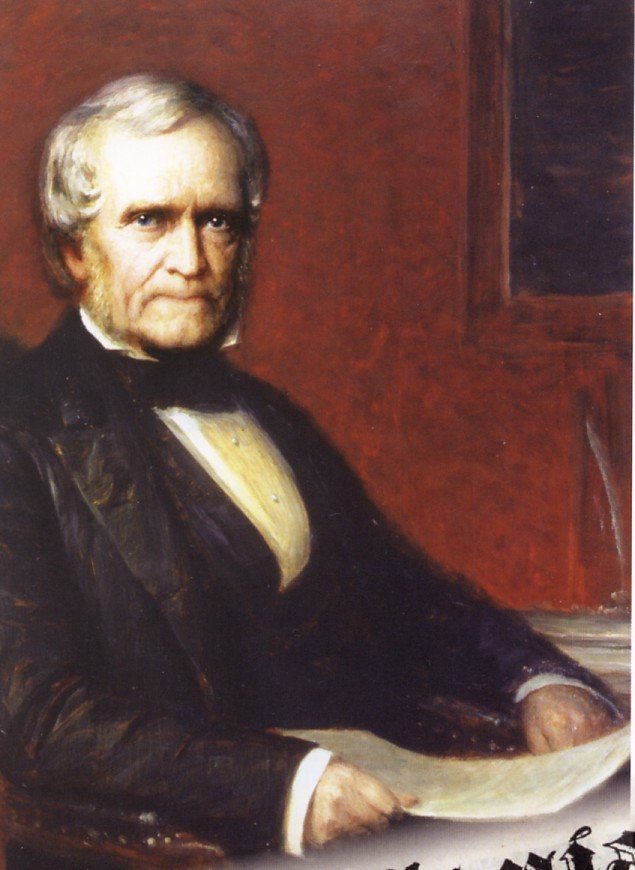 William Lyon Mackenzie

<!***********************************insert narrative below here *******************************************>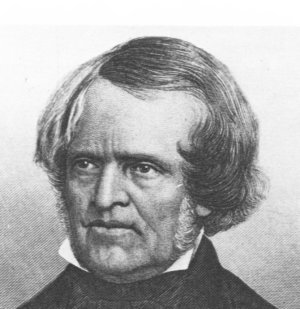 William Lyon Mackenzie


In the spring of 1824 William Lyon Mackenzie had moved his family to their new home on the Heights overlooking the Niagara River. He had planted in front of the structure acacia trees two of which remain. In addition to the new house Mackenzie purchased a new press. it was in that house with that press that Mackenzie fired the first shot in his life-long struggle to win freedom and democracy for his spiritual homeland. The weapon with which he fired his salvos was a newspaper named the Colonial Advocate, the first issue of which was published on May 18th, 1824.

<!***********************************insert narrative below here *******************************************>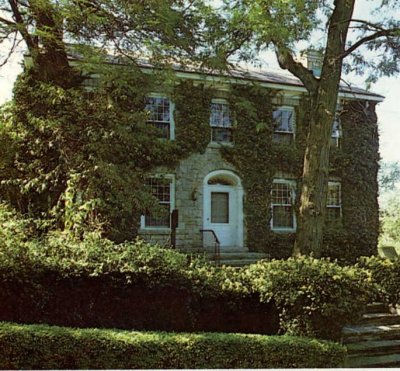 Mackenzie's Home in Queenston

The golden key was the gift of the Niagara Parks Commission and Prime Minister King said he would keep it in his possession until he died and direct in his will that it be returned to Mackenzie House for permanent keeping. Mackenzie King died on July 22nd, 1950. Where the key ended up is not known however one thing is fairly certain. If the Little Rebel had had the key in his possession it would have been pawned for the Little Scot was always short of money. He came into the world impoverished and but for the goodness of his many friends he would have left it the same way.
In the Prime Minister's comments to the large crowd watching in the warm, June sunlight, he said he wished he "could recall the price paid by Mackenzie for his services to the people of Canada." They were dearly bought including as they did "hatred, hostility, exile and ill-health and through it all unremitting poverty." But present too was the passionate pride of the embattled patriot who always "played his part like a man, fearless and faithful."
William Lyon Mackenzie was born on March 12, 1795. He was a duplicate Mackenzie, since both his mother and his father had the same surname. William's birthplace was, fittingly, Dundee, Scotland, which had a reputation as a 'radical toun.' The Firebrand, who came by his fiercely passionate nature naturally, inherited it from his fiery forebears. His spirited grandfathers both fought officialdom and battled for Bonnie Prince Charlie's lost cause at Culloden. His paternal grandfather's strange,intense ways earned him the nickname 'Black Colin.' Mackenzie's father, Daniel, shared the same boisterous behaviour and lived his short life with reckless and improvident abandon. Worn out at the age of 29 by his wild and wanton ways, Daniel died within a year of his marriage, leaving a wife, a three-week old son and little else.
Willie's mother, Elizabeth, whose maiden name was Mackenzie, was forty-five years of age. One of ten children, Elizabeth was a tiny individual with intense, brown eyes, thin, taut lips and a fretful face that never seemed to soften. She had a dark complexion and cascading brunette hair which even when whitened by age remained long and luxuriant. Her forehead was broad and high and her prominent cheek bones clearly identified her Celtic origin.
She was sober and fiercely serious by nature, her features reflecting the furies fighting within her. She was a zealous Calvinist and extremely superstitious. Mysticism was very real to her and she believed that every occurrence in her life augured well or ill. She thought that with the death of every member of the Mackenzie clan, an omen was delivered. It came to surviving members of the family on the lips of a ghostly messenger, whose visitation was accompanied by a strange, eerie sound.
Although penniless Elizabeth was determined to maintain her independence and always refused to rely solely on assistance from relatives. To support herself and her child she disposed of her meagre belongings by hawking them as required, each family heirloom sacrificed often just for a bowl of barley or a loaf of bread. Elizabeth's strength and comfort came from the Scriptures which she knew by heart. She insisted that her son learn them and he did so under her vigilant and demanding eye. Although he persevered and learned them, he rebelled from time to time at what became a tiresome task. She never relented and he grew up with a keen knowledge of the Bible. His speeches and writing were filled with religious references for a well-thumbed Bible was his constant companion. Much of his Bible was underlined, especially those parts pertaining to God's judgement, liberty and rewards for righteous sufferers.
Willie attended a small parish school in Dundee where he was usually at the head of the class. He was recalled as being "a bright boy with yellow hair, wearing a blue coat with yellow buttons." He was clever and also the class clown, frequently amusing his classmates with hilarious antics that more often than not won him whippings with the switch. He excelled in arithmetic and was always eager to help the girls, particularly the pretty ones. He was a voracious reader, devouring a total of nine hundred and fifty-eight books between the years 1806 and 1820. Mackenzie's love of books was such, that his mother feared "Lest he read himself out of his judgement." Mackenzie condensed the details of what he read in carefully kept notes, his painstaking procedures resulting in him being given the nickname 'Filing Cabinet.' This practice persisted into adulthood and it made him a formidable opponent as a politician and a publisher.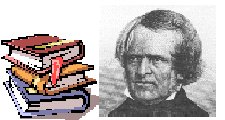 He was in successively a news boy, a draper's assistant and an indentured clerk at which he learned a good deal about accounting and banking. At nineteen he ran a general store and circulating library. When the business failed he drifted about England spending his time and the little money he had wastefully. He lived as he later admitted, a wasteful life between the ages of 17 to 21. However, the lessons of his youth served him well, for he realized the error of his ways and renounced drink and gambling. He resolved to rescue his mother from her poverty and where better to begin a new life than in a new land. He set sail for Canada on the ship Psyche at the age of 25.

Mackenzie was five feet six inches in height, had a gaunt face and a massive head which appeared too big for his body. Fever had made him bald and he wore a flame-red wig that shifted about his head. During moments of anger or elation he might toss it up in the air or hurl it across the room. His piercing eyes were constantly shifting, their darting movement matched by his restless hands. He had a small, determined mouth which mirrored his unwavering will and the energy that drove him. On the whole he personified perpetual motion with neither his body nor his mind ever fully at rest. Willie could not have looked less like a threat to the British establishment in Upper Canada, but this "cantankerous and quarrelsome little cad" was to alter the destiny of Upper Canada

Mackenzie worked briefly on the Lachine Canal and then as reporter for the Montreal Herald. He moved on to York where he was employed in a store that sold drugs and books. He liked life in Upper Canada and before long he was writing articles for the York Observer using the pen name "Mercator" which is Latin for merchant or dealer. Mackenzie's mother arrived in the summer of 1822 with a wife in toe for Willie. She had chosen Isabel Baxter for her son and ready or not, wedding bells rang out on the first of July in Montreal.

<!***********************************insert narrative below here *******************************************>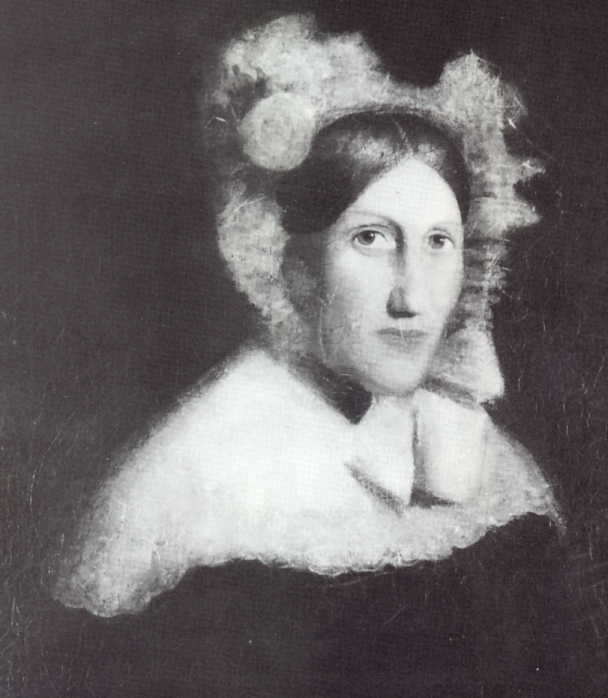 Isabel Mackenzie


Their marriage was long and difficult, but it is said to have been a contented one. Isabel, who made a good match for Mackenzie, was physically strong, adaptable and tolerant. Throughout their marriage, she remained amiable and gentle. She was, a devoted and faithful wife for an impulsive man whose frequent dire straits made for a turbulent and unpredictable existence. The only certainty in their lives was uncertainty. They had 13 children, three boys and ten girls, six of whom - four daughters and two sons - survived to adulthood. Isabel, their first daughter, was born in 1823. She became the mother of our longest serving prime minister - William Lyon Mackenzie King.

<!***********************************insert narrative below here *******************************************>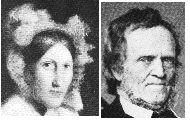 William & Isabel Mackenzie


Mackenzie and his family moved to Dundas where he managed a drug, hardware and general merchandise store as well as the ever-present circulating library. Things went well and before long the family was living comfortably in relative financial security. This was a condition which Mackenzie seemed unable to endure for he grew tired of the leisurely life and set out to seek new challenges. In the spring of 1823 the family moved to the stone house in Queenston that nestled into the side of the Niagara Escarpment. Mackenzie decided to use his profits to buy a printing press and publish a newspaper so that he could share his views with the widest possible audience. To commemorate the birth of this broadsheet, Mackenzie planted acacia trees in front of his residence, two of which still shade its entrance.

On the 18th of May, 1824 with practically no experience as an editor but plenty of printer's ink coursing through his veins, William Lyon Mackenzie embarked as the passionate publisher of a newspaper named the Colonial Advocate. At the time it was the westernmost newspaper in British North America. His printer's pledge was clearly indicated in the very first issue of the Colonial Advocate. "We will never flatter power nor become assassins of private character. We are perfectly exempt from all unfriendly personal feelings; and if we speak of men it will be solely in reference to their public acts. Of these we propose to speak according to our own unbiased opinion of their deservings." Mackenzie had thrown down the glove. The challange had been issued. The waiting world had been given fair warning.

<!***********************************insert narrative above here********************************************>

Copyright &copy 2013 Website Administrator