CROOKS AND COMPANY

History is a chronicle of half-remembered events.

<!***********************************insert narrative below here *******************************************>

Fort Niagara sits on a point of land jutting out into Lake Ontario at a point known as Thundergate, where the deluge from the falls of Niagara flows through the thirty-mile channel known as the Niagara River and surges into Lake Ontario. Guarding the gateway to the rich fur lands in the West, this fortress was considered by Lieutenant-Governor Simcoe to be the most important British possession in Upper Canada. It was the headquarters and administrative centre for British troops, and the reception centre for Native and white refugees fleeing from the United States following the American Revolution.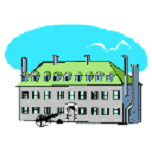 It was also the supply base for the British garrisons at Detroit and Michilimackinac and an important link through which valuable furs from the interior passed to Montreal and then to Britain. By the terms of the Treaty of Ghent, Britain had agreed to withdraw its troops "with all convenient speed" from the border posts, one of which was Fort Niagara. Simcoe was so convinced of the fort's strategic value, he asserted that if it were delivered up to the Americans, Britain might just as well kiss Canada goodbye. Simcoe's chagrin at its possible loss was shared by a number of Upper Canadian merchants, many of whom supplied provisions for the military garrison stationed at the fort. Some of these merchants, chief of whom was the firm of Crooks and Company, kept storehouses located in the immediate vicinity of the fort.
Simcoe dreaded the thought of the British having to relinquish Fort Niagara to the Americans, and he persisted in believing that somehow Britain might manage to retain possession of this strategic stronghold. For this reason he persevered in exploring ways of placing the fort "in the most respectable state of defence." His detailed plan to accomplish this required the construction of breast-works or temporary fortifications on the flank of the fort towards Lake Ontario. It also involved dividing "the ground which the merchant storehouses occupy by building a breast-work across it formed of logs, mud, etc. from the fort to the Lake."

In order to carry out these defensive installations, the land had to be cleared of the clutter. The merchants were dismayed when they were summarily ordered to remove their structures from the property as soon as possible. When they failed to comply promptly, they received a curt directive from the military authorities on September 8th, 1794, ordering them to vacate the land immediately or have their buildings pulled down about them.

Alarmed by this unexpected ultimatum, William Crooks attempted to get an exemption by appealing directly to His Excellency Governor Simcoe. In a letter dated September 10th to E.B. Littlehales, Simcoe's military secretary, Crooks pleaded for time. He said the building in question which served as his home as well as his warehouse was filled with merchandise that would

In His Own Words
"suffer greatly by being removed from a place of safety to a very unsafe and in fact no place at all, for I have endeavoured in vain to contract with carpenters to erect me a house on the other side." He said he did not know what to do, and trusted that Simcoe would not wish "that I or any of His Majesty's subjects should suffer any loss by a precipitate removal." He presumed, therefore, to solicit permission to remain where he was until he could properly provide a warehouse at Newark for his endangered merchandise and a house for his forlorn family.

Littlehales lost no time in responding. In a letter dated the same day, he regretfully informed Crooks that his request could not be granted. Fort Niagara had to be placed "in a most respectable state of defence." The houses "interfering with this plan simply had to be destroyed and it is exceedingly to be lamented that yours is among them." It was impossible for His Excellency "with propriety to exceed his duty so far as to grant an indulgence to one person and not to another." The order was given "with the utmost regret, but the good of the Province demanded it."

Crooks' plea for time having failed, he turned to the question of compensation. In another letter to His Lordship, Crooks said he was certain that the Government would never destroy or demolish a citizen's property without reasonable recompense. His "precipitate removal" was going to cost him dearly, both personally and financially, and he hoped this would be borne in mind when compensation was being calculated.

The properties were duly expropriated, and ready or not, Crooks was forced to "cross the River." Crooks applied for Lot No. 198 in Newark and his application was recommended for approval "if vacant." The firm was eventually re-established at Newark under the name W. and J. Crooks, but bad luck continued to afflict the family.

On June 5th, 1812, thirteen days prior to President Madison's declaration of war on Britain, an American naval vessel captured and commandeered Crooks' principal shipping vessel, a schooner named Lord Nelson. The schooner, which was promptly armed and renamed the Scourge, subsequently sank in a sudden squall on Lake Ontario. As if that were not bad enough, invading American troops during their occupation of Niagara between May and December, 1813, seized and destroyed James Crooks' homestead Crookston and all the firm's buildings and goods in Niagara.

During the War of 1812, James Crooks served as a captain in the 1st Lincoln Regiment throughout the conflict. William Crooks commanded a flank company of the 4th Lincoln Regiment at Queenston and Lundy's Lane. James was able finally to avenge the family somewhat, for at the Battle of Queenston Heights he commanded a flank company so effectively, he received commendation from Major-General Roger Hale Sheaffe.

Crooks' claims for damages were less rewarding, for of the total of the more than 9700 pounds submitted for reimbursement, only 4450 pounds was approved. The firm's recovery from these crises was prolonged and difficult. To add insult to injury, James's petitions for mill sites along the Niagara River were refused. In spite of all these serious setbacks, James Crooks rose to the top ranks of the colony's social, political and industrial hierarchy and became an important personage in the province of Upper Canada.

In 1817 a United States' court declared that the seizure of Lord Nelson by the American military had been illegal, and in 1930 twenty-five of Crooks' beneficiaries shared a reparation payment from the United States' government of $15,546.63. With a great deal of fanfare from the press, the case involving Crooks' stolen schooner was finally closed.

<!***********************************insert narrative above here********************************************>

Copyright &copy 2013 Website Administrator